The CORONA VIRUS caused the cancelation of the 2020 & 2021 missions trips to Liberia and to Malawi. As COVID continues to be a global pandemic, we are encouraged knowing there are vaccines available. The number of hospitalizations are decreasing. Booster shots are increasing and vaccines for children 5-16 are being approved.
MRM continues to support the planting of churches across the continent of Africa. Providing missional support for training, education and the spread of the gospel.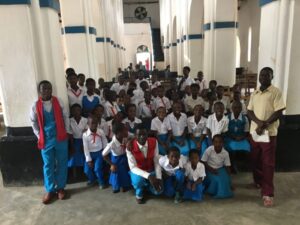 MRM is the home site for the North Carolina Theological Seminary (NCTS @Cumberland), which offers degrees in Associates, Bachelor, and Master programs. Open House for the next school year is now open. Please visit nctsglobal.org for more information or to register.
The World Outreach Worship Center (W.O.W ) invites you for the One Hour of Power each Saturday from 11:30 am -12:30 pm. We serve a full breakfast prior to our worship service. W.O.W is a place where you will be inspired, encouraged and challenged.
We have established the MRM library that is available for the community. Our computer lab is also available for community use. Please call to schedule an appointment for usage of the library or computer stations at (910) 520-1954. CDC guidelines are being enforced. We are practicing social distancing, the wearing of a mask is required and your temperature will be check upon entrance of the facility. 
MRM  International  provided funds for meals to feed families of up to 4 for two-three weeks in India. With the devastating number of deaths and displaced families due to COVID-19, there is a great need for food and other resources. Your $45.00 donation provided  meals for families in need. To continue to donate click on any donate button from this website. Be sure to earmark it as "India Relief" or for the mission relief/support of your choice. This is our latest news update. 
Lastly, MRM is in the process of coordinating support for medical supplies for the newly built clinic in Sinoe county Liberia Africa. Plans are under consideration to build a community library.  A Christian library with resources to help educated and promote Christianity  in the region.