MRM continues to support the planting of churches across the continent of Africa. Providing missional support for training, education, and the spread of the gospel.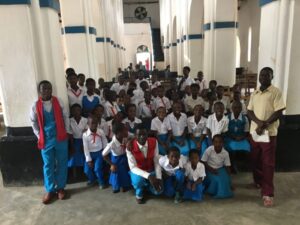 The World Outreach Worship Center (W.O.W ) invites you for the One Hour of Power each Saturday from 11:30 am -12:30 pm. We serve a full breakfast prior to our worship service. W.O.W is a place where you will be inspired, encouraged and challenged.
We have established the MRM library that is available for the community. Our computer lab is also available for community use. Please call to schedule an appointment for the usage of the library or computer stations at (910) 520-1954. We are still practicing social distancing as well as mandatory temperature checks. Wearing of mask for fully vaccinated persons is optional.
Lastly, MRM was able to complete its project for medical supplies for the newly built clinic in Sinoe county Greenville Liberia Africa. Three pallets of medical supplies arrived in Liberia in 2022. Dr. Rowden was able to visit the site of the new clinic as well as have a very productive meeting with the Regional Medical Director for future partnership with the local hospital and staff. Plans are under consideration to build a community library. A Christian library with resources to help educate and promote Christianity in the region. Books for the MRM Bible Institute resource library have been purchased and has been shipped.
MRM is excited about its new affiliate church Du-port Road Baptist Church located in Paynesville in the Monrovia area. As the gospel is spreading across the capital city with plans of adding more churches to MRM in the region. The mandate to "GO" is being fulfilled.
MRM has begun its support project of the MRM churches in the Malawi South Africa region. With its support for the now 22 churches MRM remains prayerful for the financial support from our partners and faithful contributors.
Our goal is to equip pastors and churches for kingdom building and to help spread the gospel of Jesus Christ winning souls for the cause of Christ through teaching, preaching and evangelism.