The CORONA VIRUS caused the cancelation of the 2020 & 2021 mission trips to Liberia and to Malawi. This year 2022 is the first time since the pandemic Bishop Rowden was able to travel to Africa to visit the MRM ministries in the country.
MRM continues to support the planting of churches across the continent of Africa. Providing missional support for training, education, and the spread of the gospel.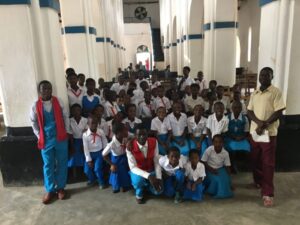 MRM is the home site for the North Carolina Theological Seminary (NCTS @Cumberland), which offers degrees in Associates, Bachelor, and Master programs. Open House for the next school year is now open. Please visit nctsglobal.org for more information or to register.
The World Outreach Worship Center (W.O.W ) invites you for the One Hour of Power each Saturday from 11:30 am -12:30 pm. We serve a full breakfast prior to our worship service. W.O.W is a place where you will be inspired, encouraged and challenged.
We have established the MRM library that is available for the community. Our computer lab is also available for community use. Please call to schedule an appointment for the usage of the library or computer stations at (910) 520-1954. We are still practicing social distancing as well as mandatory temperature checks. Wearing of mask for fully vaccinated persons is optional. 
Lastly, MRM was able to complete its project for medical supplies for the newly built clinic in Sinoe county Greenville Liberia Africa. Three pallets of medical supplies arrived into Liberia prior to Bishop Rowden's arrival during his most recent mission trip. Dr. Rowden was able to visit the site of the new clinic as well as have a very productive meeting with the Regional Medical Director for future partnership with the local hospital and staff. Plans are under consideration to build a community library.  A Christian library with resources to help educated and promote Christianity  in the region. Books for the MRM Bible Institute resource library have been purchased and will be included in the shipment of supplies.
MRM is excited about its new affiliate church Du-port Road Baptist Church located in Paynesville in the Monrovia area. As the gospel is spreading across the capital city with plans of adding more churches to MRM the region, the mandate to "GO" is being fulfilled. 
Locally MRM has partnered with Fayetteville State University and is providing mission support to the FSU student lending closet with plans of extending the relationship between MRM and FSU Students, Faculty, and staff as a community resource center. MRM is located across from the University.