MRM is preparing for it's first mission trip to Malawi Central Africa. The CORONA VIRUS caused the cancelation of the 2020 missions trip to Liberia. Our prayer is for the COVID-19 cases to be so far removed across the globe that we will be able to complete the scheduled mission trip in the fall of 2021.
MRM is preparing its partnership with affiliate churches in Malawi Africa in hopes to partner with established churches to assist in the planting of additional churches for kingdom growth.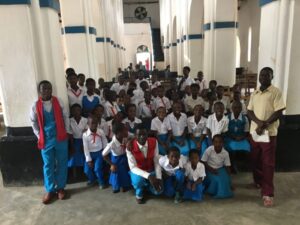 MRM is the home site for the North Carolina Theological Seminary (NCTS @Cumberland), which offers degrees in Associates, Bachelor, and Master programs. Open House for the next school year is now open. Please visit nctsglobal.org for more information or to register.
The World Outreach Worship Center (W.O.W ) invites you for the One Hour of Power each Saturday from 11:30 am -12:30 pm. We serve a full breakfast prior to our worship service. W.O.W is a place where you will be inspired, encouraged and challenged.
We have established the MRM library that is available for the community. Our computer lab is also available for community use. Please call to schedule an appointment for usage of the library or computer stations at (910) 520-1954. CDC guidelines are being enforced. We are practicing social distancing, the wearing of a mask is required and your temperature will be check upon entrance of the facility. 
Lastly, MRM  International is providing funds for meals to feed families of up to 4 for two-three weeks in India. With the devastating number of deaths and displaced families due to COVID-19, there is a great need for food and other resources. Your $45.00 donation will provide much needed meals for families in need. To donate just click on any donate button from this website. Be sure to earmark it as "India Relief".  This is our latest news update.